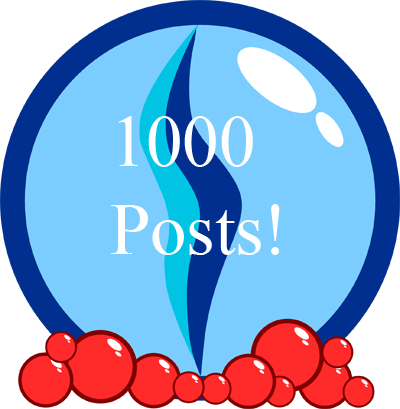 Today, fizmarble.com celebrates 1000 posts.
I wanted to thank those of you who have contributed to the site with your articles, or your art, or your support, or by simply reading what we have to say and clicking "like". Thank you all. We hope to provide you with many thousands more posts.
We've learned a lot in the last several months doing this fizmarble thing. Stay tuned, and if your friends like the things we like (video games, comics, movies, music, random crap) then tell them about us. See you soon.