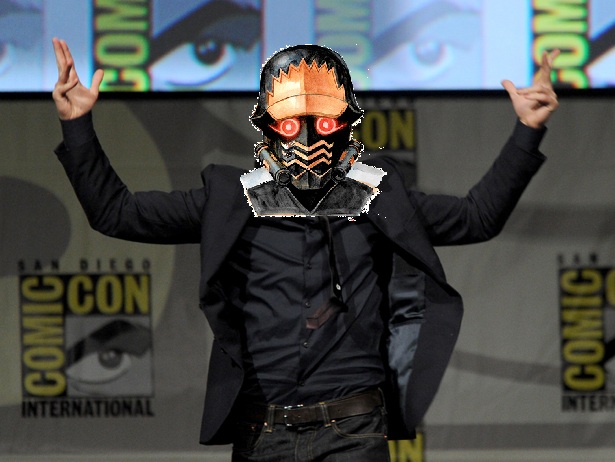 It seems like any new movie announced nowadays soon has Joseph Gordon Levitt being speculated as the potential star. After the events of The Dark Knight Rises many assumed he would be the next Batman but I find that unlikey and pretty confusing actually. All these restarts and reboots are making the film universe very nearly as convuluted in its continuity as the comic book world they are spawned from.
As of today rumor abounds that Joey Lev is up for the starring role in the upcoming Marvel film Guardians of the Galaxy. That role being Star Lord. It is being said that this will be a huge role given a lot of attention and really help the star level of whoever gets the role. Jim Sturgess, Joel Edgerton, Jack Huston, Lee Pace and others have had their names in the hat to play the role with Pace recently saying in an interview he was off to audition for the role. All of these men are very talented in their own rights but I am really hoping it is Pace who gets the role. I feel he needs this boost in notoriety and that he would bring a lot to the role.
Add to that the fact that this is another instance of an actor in a DC movie starring in a Marvel one (or vice versa). Ryan Reynolds having played Deadpool (Marvel) and Green Lantern (DC) along with Chris Evans having starred in The Losers (DC/Vertigo) and Captain America (Marvel….and The Fantastic Four….it's own bit of confusement). It's not the biggest of deals but is simply a case of why? I get it if it is felt by those in charge and the know that that actor is the one for the role. You have an industry full of actors who fit the look and can play the part but it seems more often than not that there are some kind of behind the scenes political happenings going on to push certain actors towards the front.
We shall see if more comes of this or if it is just a rumor of the day or week.