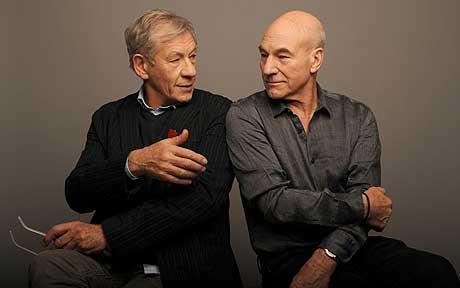 Bryan Singer who was recently announced as returning to the X-men universe to direct X-men: Days of Future Past had the following to say via his Twitter today.
'I'd like to officially welcome back James McAvoy, Jennifer Lawrence, Michael Fassbender, & Nicholas Hoult to #XMEN for #DaysOfFuturePast'
'Thrilled to announce @ianmckellen118 & @SirPatStew are joining the cast of #XMEN #DaysOfFuturePast #magneto #professorX More to come…'
This returns McAvoy as a younger Professor X, Fassbender as the younger Magneto, Lawrence as Mystique and Hoult as Beast. Patrick Stewart returns to his role as the elder Professor Xavier while Ian McKellan returns as the older Magneto.
It will be very interesting to see where they go with this as X-men 3: Last Stand killed off Professor X and de-powered Magneto. Will this just be an alternate timeline or will (fingers crossed) X-men 3 be disregarded and we go on as if that was an out of continuity story so as to keep many X-men alive and connect the stories more cohesively. We shall see.