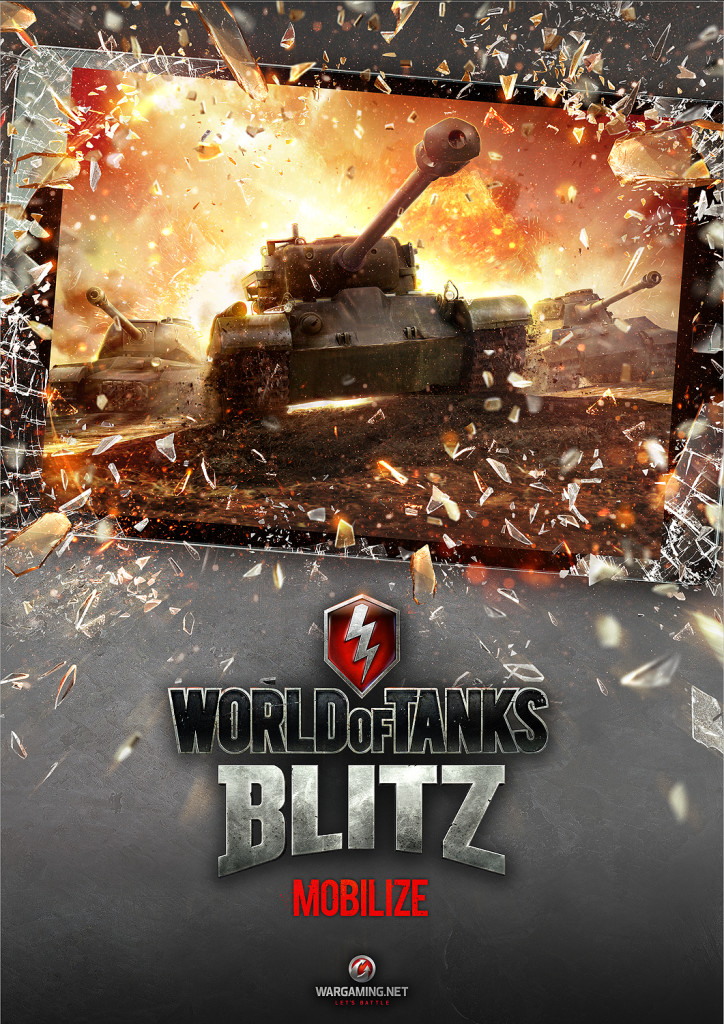 Wargaming, the leading free-to-play developer and publisher, today announced World of Tanks Blitz, a free-to-play mobile MMO action game built specifically for tablet and smartphones. Inspired by the PC version of World of Tanks, World of Tanks Blitz delivers all of the action, team-work and strategic gameplay the series is known for, all in a portable and instantly accessible experience.
World of Tanks Blitz will feature several nations, including the USA, Germany, and the USSR, and an impressive roster of vehicles that include medium tanks, heavy tanks and tank destroyers, each with their own unique qualities. Taking advantage of the platforms' touch-screen technology, players will need little more than their thumbs and skills to head into battle. But, just as in World of Tanks, success will take more than just an itchy trigger finger, with true tank commander success being dependent on mastery of the game's incredibly deep tactical elements and team-based gameplay.
Playable on a wide array of Android and iOS devices, World of Tanks Blitz delivers console-quality visuals and realistic physics that ensure every enemy confrontation and shell hits with true-to-life impact. Whether commuting to work or resting at home, players can experience short, intense 7 versus 7 PVP battles almost instantly.
"With World of Tanks Blitz we're doing our best to give players a gaming experience that would rival anything they could find on a console," said Victor Kislyi, CEO of Wargaming. "We've always been committed to bringing World of Tanks to new platforms and we're excited to give players a chance to experience the game in a whole new way."
World of Tanks Blitz joins the recently announced World of Tanks Generals, a browser based TCG set in the World of Tanks universe, as the latest example of the company's expanded multiplatform growth strategy into the mobile space. Both games will also fit into the soon to be launched Wargaming.net Service, which sees all Wargaming titles unified under a single unified login system.

Similar Posts: