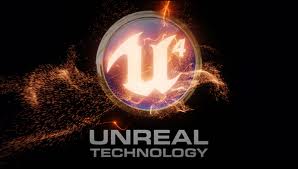 Epic Games, Inc. has licensed Unreal Engine 4 to YAGER, making the "Spec Ops: The Line" creator the first independent studio in Europe to license the technology. Under the agreement, the Berlin-based developer will utilize Epic's groundbreaking tools to craft a major next-generation title to be unveiled in the coming months.
"Unreal Engine 4 is, hands down, the best toolset for creating next-generation, AAA games," said Timo Ullmann, managing director at YAGER. "Unreal Engine 3 enabled our great team to tap its full potential for the development for our award-winning game 'Spec Ops: The Line' and beyond. YAGER is thrilled to be utilizing Epic's latest technology for our foremost project as the new workflow is incredible, and Blueprint visual scripting gives us more control over building our games than ever before."
"With 'Spec Ops: The Line,' the team at YAGER demonstrated their ability to create intelligent, cinematic games with exceptional visuals, and we're excited to watch their latest vision spring to life," said Mike Gamble, European territory manager for Epic Games. "Unreal Engine 4 scales to teams of all sizes, and YAGER's new project will show what talented developers can do with leading-edge tools that unleash their creative power and productivity."
About YAGER
YAGER is an independent developer of computer and video games based in Berlin, Germany. Founded in 1999, the focus is the creation of vivid and meaningful AAA gaming experiences. Today, a team of 100-plus developers is busy at work bringing YAGER's vision of gaming to life.
YAGER specializes in the creation of AAA, multi-platform action experiences for a global audience. Attention to detail is a hallmark of our development; from refining gameplay to the point of excellence, to instilling both the stories and the environments with enough depth and detail to set our products apart. With a strong engineering side, YAGER is utilizing the best and most advanced technology in order to breathe life into its vision of gaming.

Similar Posts: