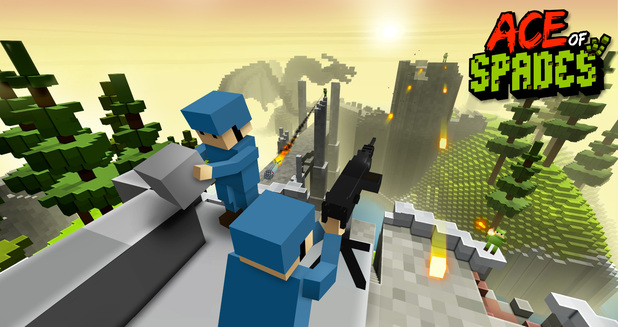 Jagex, Europe's largest independent games studio, today announced that Ace of Spades will be free to try this weekend. From now until 20:00 GMT on Sunday 17th March, players are invited to experience Jagex's creative shooter at no cost.
Combine construction, combat and creativity to take out the enemy in an entirely destructible world this weekend! Ace of Spades will also be available half the normal price on Steam until Monday 17:00 GMT, so it's the perfect time to experience Ace of Spades' unique multiplayer mayham for yourself.
Ace of Spades has proved hugely popular since it's launch, firmly cemented itself as one of the most popular Steam titles, peaking at #1 on the Steam charts and has consistently featured in the global top 10 list for games under £7 since December last year.
http://store.steampowered.com/app/224540/
About Ace of Spades
Ace of Spades is the latest title from the multi-awarding UK studio behind the leading free-to-play browser MMO RuneScape.com, the recently announced Facebook racer Carnage Racing, and the eagerly anticipated Transformers Universe.
Ace of Spades is the first-person shooter that lets you create your battleground, destroy it, then create it again. Up to 32 players choose from 4 unique classes and jump into team-based, multiplayer mayhem across an endlessly evolving battlefield, to construct, destruct and take out the opposition.

Similar Posts: