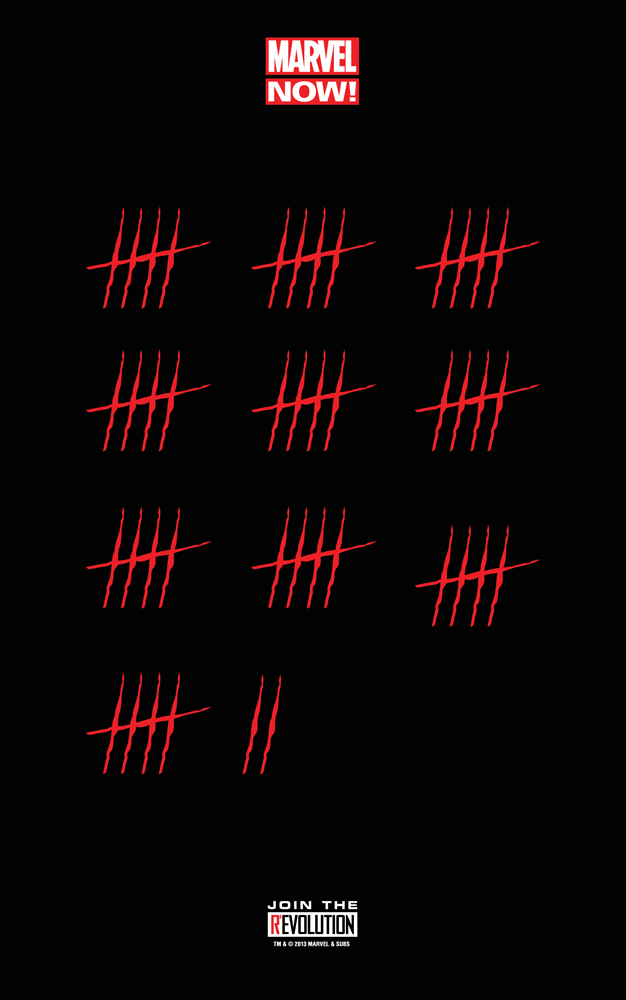 Marvel is all about the mysterious teasers lately. First we got 'Marvel of the Dead' and then Marvel 'First' and now this one with a bunch of hash marks listed as 'Count on Marvel'. Accompanying text with the image had this to say:
"COUNT ON MARVEL TO ALWAYS DELIVER!
Cuts above the rest…"
Now there are 52 marks there which indicate a kidney punch to DC and their New 52 line. It could ust be in fun or maybe a more competitive approach from here on out or something else. Is it a countdown maybe? That would have it ending on April 19th. That's a Friday. I don't know…just speculating. It's probably just the dig at DC. Or is it? Or isn't it??

Similar Posts: