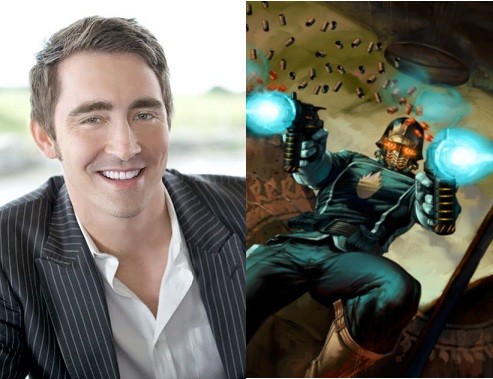 MTV caught up with Lee Pace at The Hobbit premiere. While their they probed him for info about his auditioning for the role of Star-Lord in Marvel's 'Guardians of the Galaxy' film. You can see he is a bit hesitant to talk about it and he says it best himself in that yes he has the audition but he still has to go get the role. I would love to see Pace play Star-Lord. I've been waiting to see him become the bigger star he can and will be and being attached to a Marvel film really helps that nowadays. James Gunn (Slither, Super) is attached to direct Guardians and things are really starting to push forward on this project. Best of luck and skill to Lee in his audition and here's to hoping he gets it. Lee plays the elf, Thranduil in the new Hobbit movies and if you are unfamiliar you should pick up the TV series, Pushing Daisies and the movie, The Fall to see more of what Mr. Pace can do.
You can watch the interview from MTV below.
Get Pushing Daisies and The Fall at the links below.
[easyazon-image align="none" asin="B001BPJJ9G" locale="us" height="160″ src="http://ecx.images-amazon.com/images/I/51BGNHSWgPL._SL160_.jpg" width="112″][easyazon-image align="none" asin="B004TPJN3W" locale="us" height="99″ src="http://ecx.images-amazon.com/images/I/51VVjJ1LKDL._SL160_.jpg" width="160″]

Similar Posts: