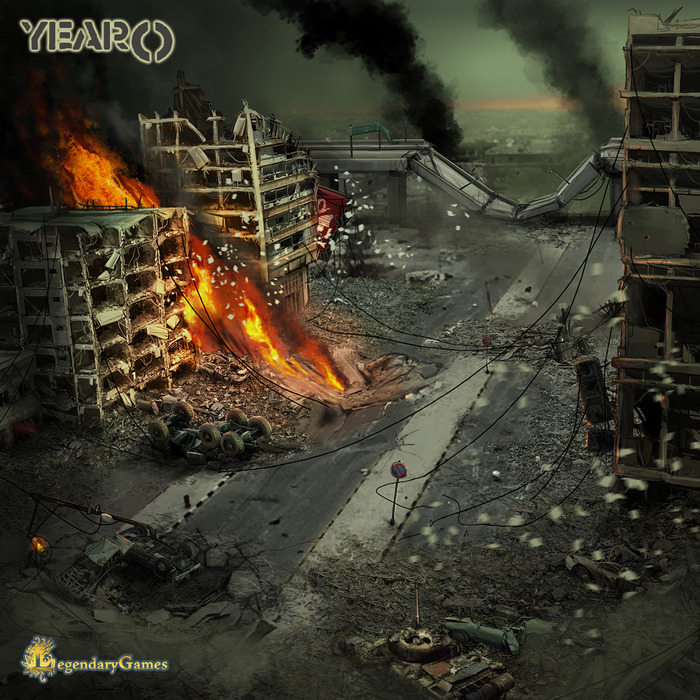 Nottingham based Games Developer Legendary Games has just launched a Kickstarter project to fund Year 0, a Post Apocalyptic themed, browser-based, multiplayer, strategy game.
Players will battle for survival and to mould the new world in their image. Not only do they need to scavenge for food and material to rebuild their world, they must also form alliances and fight the other survivors for scarce resources and territory. Ewan Lamont the CEO of Legendary Games said "The game will be truly innovative using brand new HTML5 technology that will allow it to be accessed from any browser equipped device and embedded in any browser carrying platform.  Players playing on the facebook version of the game on their pc will be able to play directly with and against players using the app on their mobile phone.
The game has been supported by the Abertay University prototype fund who provided enough finding to make the demonstration version.  Legendary Games is now using Kickstarter to fund the final development of the game.
Ewan Lamont added "Nottingham is a hotbed of creativity and is already hosted several successful Kickstarter projects.  We are hoping to join their ranks with some truly unique rewards for backers including taking part in a film shoot at a Nuclear war Bunker "
Head on over to their Kickstarter to contribute or find out more.
http://www.kickstarter.com/projects/playlegendary/year-0-the-war-is-over-the-battle-for-survival-has?ref=email

Similar Posts: