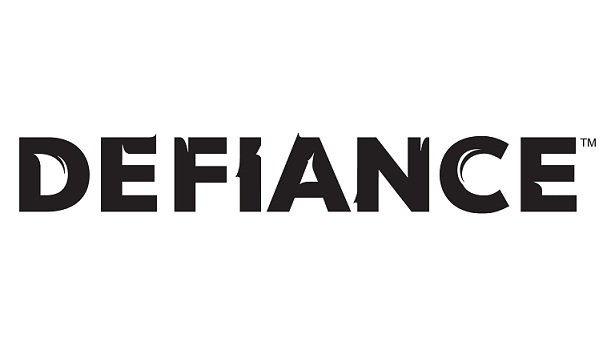 Defiance is a rather lofty experiment in transmedia but a gamble worth taking for its success may set a new bar. Defiance is the first multi-platform shooter MMO which, in a ground-breaking entertainment experience, interconnects with a global television series on Syfy, cable's premier imagination based entertainment channel. The game is being developed by Trion Worlds for the PC, Xbox 360® video game and entertainment system from Microsoft, and PlayStation®3 computer entertainment system.
In Defiance players and viewers are introduced to a world where humans and aliens live together on a planet ravaged by decades of conflict. The game combines the intense action of a 3rd person shooter, with the persistence, scale, and customization of an MMO, while its TV counterpart exudes the scope, story, and character-driven drama of a classic sci-fi epic. Because they exist in a single universe, the show and the game will influence each other and evolve together over time, with actions in both mediums driving the overall story of Defiance.
The Story
In the near future aliens come to earth seeking safe harbor after their solar system is destroyed. These aliens known as Votans sooin find out they are not welcome and are forced into war with Earth. During the battles they begin terraforming parts of the Earth transforming it into something more habitable for them but less for humans. After fighting for years a truce is agreed upon on both sides as the Votans and humans realize how important survival of this planet is. The main protagonist of this story is Jeb Nolan who is a law keeper in the town of Defiance. He does what he can to keep the peace between Votan and human while dealing with those who would rather deal in chaos than order.
The Show
Coming soon to Syfy, Defiance is the innovative serial drama from the minds behind Battlestar Galactica and Farscape. Drifting through a terramorphed American landscape, the mysterious Nolan settles in a border town where aliens and humans fight against the fragility of peace. Tune in weekly as the citizens of Defiance thrive in this hostile world, and see how their struggles impact your war in the high-octane multi-platform MMO shooter from Trion Worlds!
This show stars Grant Bowler as Nolan along with Julie Benz, Graham Greene, Jaimie Murray, Tony Curran, Mia Kirshner and more. It's high concept and is looking to have a pretty big production value. This could very well be the next big thing in Sci-Fi television.
Executive produced by Rockne O'Bannon (Farscape, Alien Nation, Seaquest), Kevin Murphy (Reaper, Caprica) and Michael Taylor (Battlestar Galactica, The Dead Zone) this show has a lot of experienced sci fi talent in its corner.
The Game
Unite with countless players for nonstop, pulse-pounding combat in Defiance, the third-person shooter MMO coming to Xbox 360®, PlayStation®3, and PC. Wield the firepower of the future against alien horrors, ruthless thugs, and your fellow Ark Hunters. Join the transmedia revolution as your victories in a rich, seamless persistent world impact the tense serial drama coming to Syfy!
Key Features
An Adventure For The Masses –
Intense third-person shooter gameplay focused on story-driven missions designed to be played solo or with thousands of other live players in the world around you.
A Massive, Persistent World –
Fully realized, persistent open world set in a futuristic San Francisco Bay Area, supporting tens of thousands of simultaneous live players.
Customize Your Character –
Custom character creation, where you can play as a human or alien, modify your appearance, upgrade weapons, select different specializations, and become a unique citizen of the Defiance universe .
Player Progression Evolved –
Console-native shooter with a multitude of weapons, armors, and special abilities that evolve with experience.
Unending Gameplay –
With missions, emergencies, and endless exploration opportunities across a giant game world, Defiance is the genre-changing title that is sure to keep players engaged for years.
You can watch the E3 game trailer, Syfy channel teaser trailer and a combat gameplay video for Defiance below.

Pre-order your copy of Defiance for PC below and get ready to be a part of a fusion of television and gaming.
[easyazon-image align="none" asin="B00576U7JG" locale="us" height="160″ src="http://ecx.images-amazon.com/images/I/31iDtWyEKSL._SL160_.jpg" width="127″]

Similar Posts: