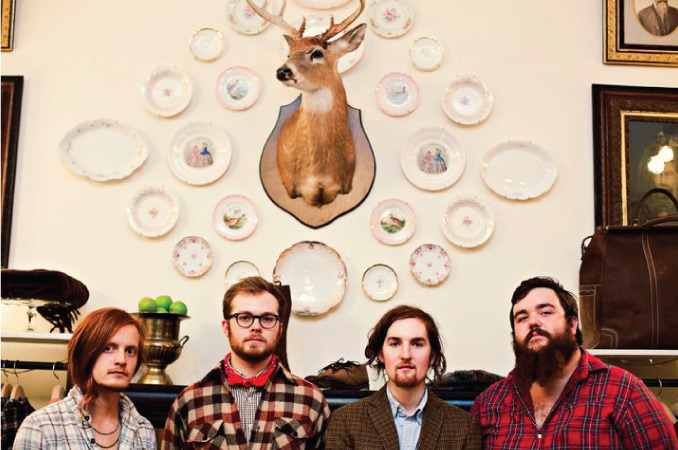 The Apache Relay are a folk rock band from Nashville, TN. I'm hesitant to call them folk rock because nowadays genre labels seem to apply less and less. Music seems to have so many elements and aspects to it of other style and it seems unfair to label them as this or that. These guys have been touring with Mumford and Sons, Gogol Bordello and many other bands for the Gentleman of the Road – Stopover Tour. I saw them at The Monterey Fairgrounds and they were energetic, personable, fun, talented and had some great songs. There were multiple guitars, banjos, violins, horns, multiple vocals. It was a big sound and the songs seemed to be built around the jam mentality of anyone being able to join in add to the sound making it more than what it was. They are a talented group and as a fan of music I wanted to share them with you if you don't already know of them. It's always great to find new music that does "it" for you and maybe just maybe this is your potential new favorite band. Hit up the link at the bottom to get their album "American Nomad" for $5 at Amazon.
Visit them at their official web-site: http://www.theapacherelay.com or at their Facebook page: https://www.facebook.com/theapacherelay
Check out a few of their songs at the links below.
The Apache Relay – American Nomad
The Apache Relay – Watering Hole
The Apache Relay – Home is Not Places
The Apache Relay – Lost Kid
Get their album on Amazon at the link below. Act fast as it is a part of the $5.00 MP3 album program Amazon is offering until the end of the month.
[easyazon-image align="none" asin="B004RWEHJW" locale="us" height="160″ src="http://ecx.images-amazon.com/images/I/614dE3ISKQL._SL160_.jpg" width="160″]

Similar Posts: