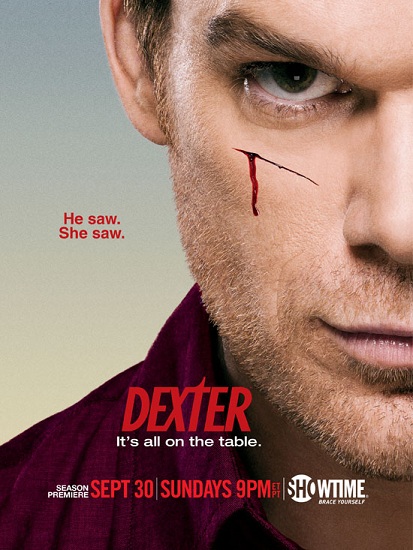 Dexter is back for Season 7 on September 30th of this year. While that's still a ways off you can use this chance to catch up or catch on. Amazon is offering the first 5 seasons on Blu ray in a bundle at an incredible discount. the list price was $291.99 but Amazon is selling all 5 season now for $126.49. That is $165.50 off the original price and a discount of 57%. Get your copies while the price is available. who knows how long this will go for.
[easyazon-image align="none" asin="B004UN3DE8″ locale="us" height="160″ src="http://ecx.images-amazon.com/images/I/51-zwrqiYnL._SL160_.jpg" width="149″]
You can also get season 6 at a great price as well. Listed at $65.99, amazon is selling it for $29.99 which is 55% off the original price. Get all the Dexter seasons on high def Blu Ray for under 200 bucks. If you're a fan or have been wanting to get in on this series now is the time to act.
[easyazon-image align="none" asin="B005FISBV2″ locale="us" height="160″ src="http://ecx.images-amazon.com/images/I/51s-56TNKIL._SL160_.jpg" width="127″]

Similar Posts: