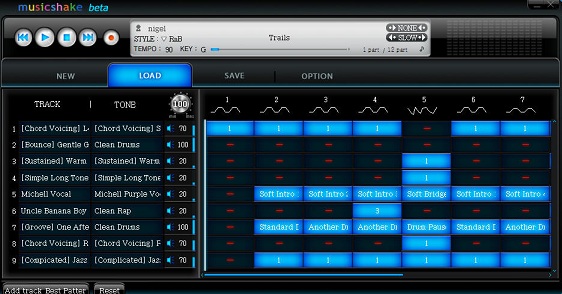 Musicshake is a simple music making program that lets anyone with a love of music but without any real formal music knowledge or training create their own songs. It was created in 2007 by South Korean, Hyeong Sik Yun. Musicshake uses a number of samples from various instruments and allows you to place them and modify pitch, speed and tone. you can even switch up the style on the fly to go from rock to hip hop in an instant. While this tech is not new and is used by many other programs both simple and complex Musicshake allows for a more simplistic interface making song creation easier.
The application itself can be downloaded for free from the website and music creation is also free, but the company charges a $0.99 fee for MP3 download if you decide you want to make your own copy of your creation. Musicshake is partnered with Youtube and tracks can be browsed through via the Audioswap library for use as background music in Youtube videos. Musicshake is also partnered with Nexon. Nexon is a game developer and publisher that holds regular contests inviting people to create music through Musicshake for possible inclusion in their games.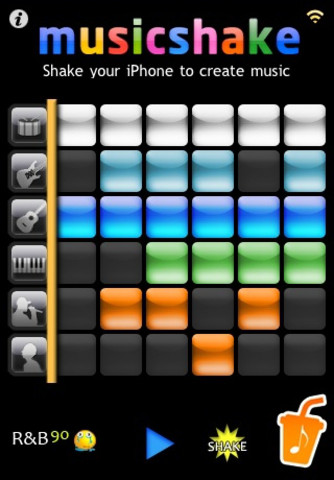 A phone app for Musicshake is also available for $1.99 via Itunes. Click the link below to be taken to the official website and download your copy of Musicshake. Give it a go and see what kind of music you can make.
Similar Posts: