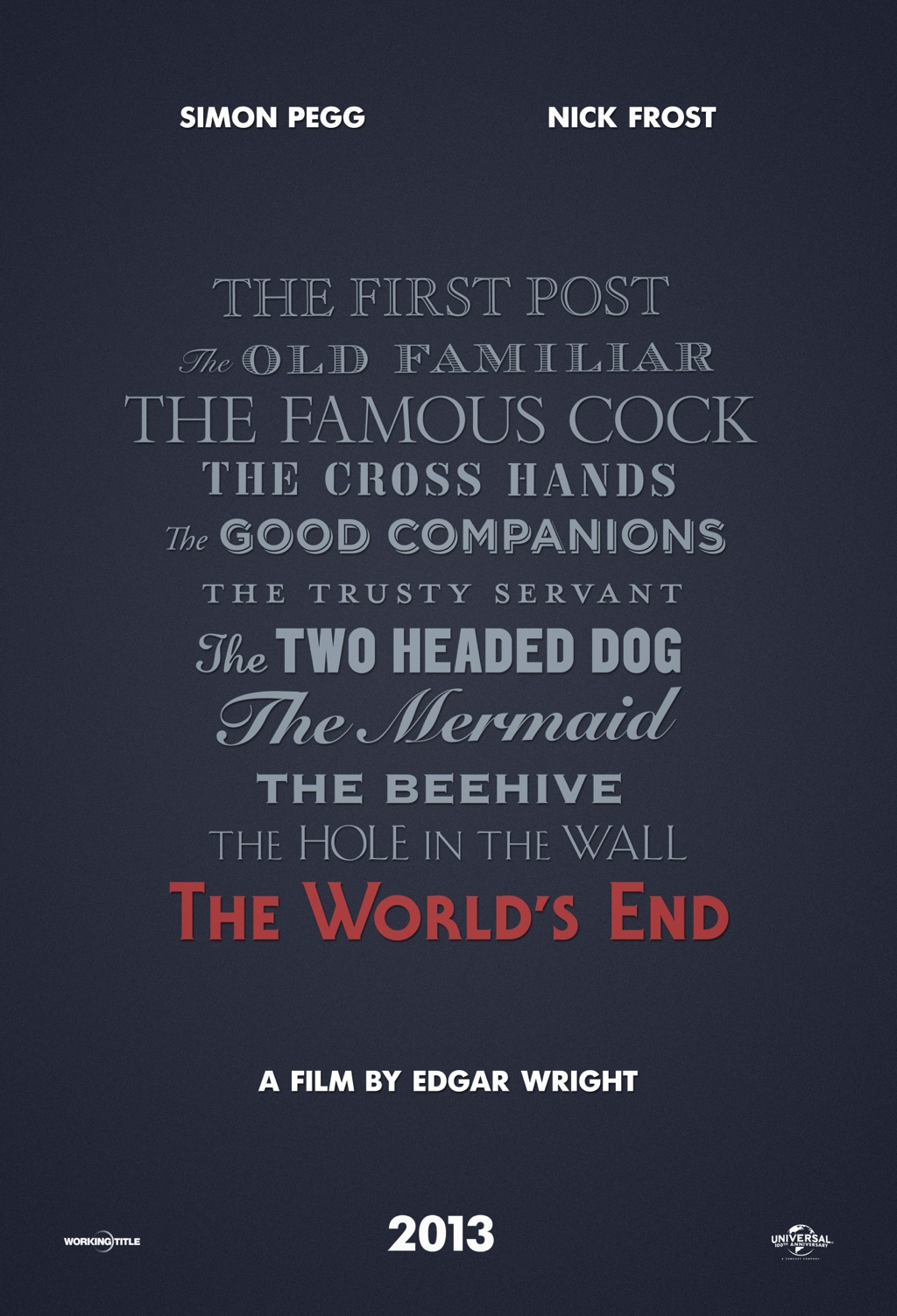 .
Universal has given the green light to Edgar Wright and Simon Pegg's newest project: The Worlds End. The script was written by Pegg and Wright and will star Simon Pegg and Nick Frost.
Shooting will start in October in the United Kingdom on this the final installment of the Blood and Ice Cream Trilogy, also referred to as the Three Flavours Cornetto Trilogy. The previous entries being 2004's Shaun Of The Dead and 2007's Hot Fuzz.
Little is known of the plot to The World's End as of publication. What we know at the moment is that it follow's childhood friends as they try to recreate a pub crawl from their youth that concludes at a pub called The World's End. Now approaching their forties the group has more than just a pub crawl to complete, they must also save mankind.
Given the previous collaborations from Pegg, Frost and Wright, one can only assume that we are in for some comedic gold and top notch action. And some ice-cream.
Check out the previous entries into the Three Flavours Cornetto Trilogy by following the links below:
[easyazon-image align="none" asin="B0025VLEM0″ locale="us" height="160″ src="http://ecx.images-amazon.com/images/I/51OoKunu7OL._SL160_.jpg" width="124″]
[easyazon-image align="none" asin="B002HR1W1K" locale="us" height="160″ src="http://ecx.images-amazon.com/images/I/51fCBFMTGnL._SL160_.jpg" width="124″]

Similar Posts: